The MotionLab is located at the Institute for Sport Science and Sports.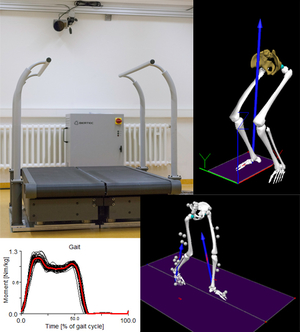 It is a joint project of the Department of Trauma and Orthopaedic Surgery of the University Clinic Erlangen, the Institute for Sport Science and Sport and the Digital Sports Group of the Pattern Recognition Lab.
The laboratory is equipped with a eight-camera infrared motion capturing system, a split-belt treadmill and a wireless EMG-system. Besides the acquisition of kinematic motion capture and kinetic data, physiological data such as electromyographic (EMG), electrocardiographic (ECG) and electroencephalographic (EEG) can be measured.

The methods are applied to several different movements such as gait, running, jumping and cycling.