Computer Vision
The computer vision group deals with general problems of detecting structures in images. Particular topics currently include color & reflectance, image forensics, multispectral imaging, driver assistance, multi-camera setups and Time-of-Flight imaging. Our work is closely related to other main fields in computer vision, like image segmentation and tracking. Particular topics like image forensics connect closely to statistics, color & reflectance serves often as a pre-processing step for higher level computer vision tasks like object recognition.
Research Directions
---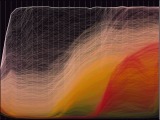 Multispectral Image Analysis
Interpreting multispectral data to better understand reflectance phenomena.
---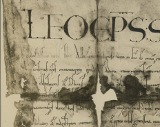 Historical Document Analysis
Analysis of papal charters from the high middle ages.
---
Writer Identification
Scribe identification of handwritten documents.
---
Image Forensics
Finding forgeries in digital images.
---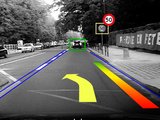 Advanced Driver Assistance Systems
Detection and tracking of objects in the vehicle's surrounding.
---
Finished Projects
---
Solar Irradiance Forecasting
Applying Computer Vision to establish irradiance/power forecasts for solar power plants.
---
Sensor Fusion for Banknote Processing
Optimizing the sorting results for banknotes through the use of multiple sensor cues.
---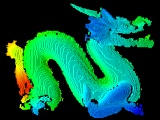 Single Shot Structured Light
Optical 3D surface measurements with a single image capture.
---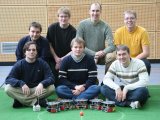 RoboCup
Student project: small-size autonomous robot soccer.
---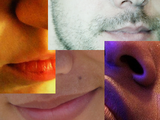 Skin Reflectance Modeling
Modeling skin reflectance for skin segmentation and illumination color estimation.
---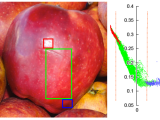 Color and Reflectance
Transferring color constancy insights from laboratory setups to real-world images.
---